Consultancy
Here at The Writers' Practice we know how to get material into shape, out there and recognised. As professional writers, editors, and creative writing teachers, we understand the need for astute editorial and commercial advice. However you choose to be published, you still need the credibility that comes with professional editing. This is where we come in. Because our team is small, we take pride in working on each stage of a book. Advice on where and how to get published is part of our service.
We look forward to hearing from you.
Jeremy Page advises on fiction, non-fiction & screenplays. The prize-winning author of three novels, he was shortlisted for the 2015 BBC National Short Story Awards. He has 25 years of experience in the UK film and TV industry, working as a script editor for the BBC, Film Four and Netflix. He currently teaches screenwriting at the London Film School and works as a script editor at the BBC's Writers Room.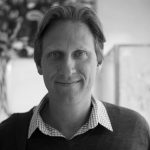 Henry Fitzherbert advises on screenplays. Henry began writing screenplays in the 90's and slipping them to stars and movie execs at premieres. He got his break co-writing Slaughterhouse Rulez, a boarding school comedy-horror starring Simon Pegg and Nick Frost. Next came, Born A King, a $21 million historical drama based on the real life 1919 story of 14 year old Faisal, an Arab prince, sent to London. Current projects include The Cowboy War, a limited series for Stephen David Entertainment/ Netflix and American Jihadi, a true story based on an award-winning podcast.
What we do:
Screenplays: We offer assessments of screenplays for TV and feature films. We do not approach screenwriting with any rigid theory. Our 2000 word report, returned within a month, will help you to simply assess and appreciate your screenplay on its own merits. To find what excites you about the story, and help you bring it out. What we hope to do is show you how to redraft thus helping your script down the long road to production. As ever, we are always willing to further clarify any points or answer any queries via email, following the report and annotation. We also offer script development for film companies subject to contract.
Fiction: Fiction reports cover storytelling, style, language – how to bring out your voice – structure, characterisation and dialogue. In addition to the report, you will receive a fully annotated manuscript within 5 weeks. We endeavour to show you how to progress with the next draft, which could well make your novel publishable. We are also happy to engage in further clarification via email or phone, once you have had time to digest the report. This is part of the service and free of charge. Non-fiction: We are happy to advise on memoir and biography. In return you will receive a fully annotated manuscript and a 2000 word report within 5 weeks.
Fees: For a full length manuscript (a novel or a work of non-fiction of up to 60,000 words), a 2000 word report and fully annotated manuscript, costs start at £695. For reports on screenplays we charge £595. Our Agency commission is 10 per cent.
In the first instance please email us with your enquiry at jemima@thewriterspractice.com and we'll let you know what we think is the most suitable course of action and the appropriate fee structure. Payment can be by cheque (payable to The Writers' Practice) or by bank transfer (details supplied on request), and must be received before the report is produced. Because of the varied nature of the work, all fees have to be personally agreed and met before work commences. We want you to be completely happy with what we offer.