Authors
Emma Baxter-Wright is the best-selling author of The Little Book of Chanel and Chanel by Lagerfeld (Welbeck). A specialist in Twentieth-Century fashion, beauty and fashion photography, Emma teaches Fashion Journalism on the MA course at UCA. She studied fashion at Saint Martin's School of Art where in 1979 she found herself amongst Mrs Thatcher's most fashionable generation. She is currently working on a cultural history of British art schools.
Sam Bleakley Sam is a geographer, travel writer, filmmaker and former European Longboard Surfing Champion. He lives with his family above Gwenver beach, Sennen, Cornwall. He holds an MA in Geo­graphy from the Uni­ver­sity of Cam­bridge and a PhD from Falmouth University where he teaches sustainable tourism. He is completing a guide to lifelong surfing, The Waves That Shape Us. You can watch Sam in action and find out more about him on his web­site.
Lucie Brownlee's memoir Life After You (Ebury), based on her award-winning blog, was a Sunday Times bestseller and a Richard and Judy 2015 Autumn Book Club pick. Her pilot TV script Wife After Death, loosely based on her memoir, is in development with Objective Fiction. Her memoir was previously adapted for TV by Georgia Pritchett (Succession). Lucie holds a PhD in Creative Writing from Newcastle University and lives with her daughter & dogs.
Renata Calverley was born in Poland in 1937. A retired English teacher, she has written an extraordinary account of her childhood in which she escaped the ghetto and, rescued by strangers, found salvation in books. Let Me Tell You a Story, is published by Bloomsbury UK and US and has been translated into several languages.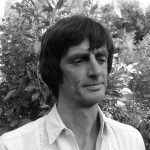 Adam Critchley is a journalist and translator. Born in Stoke-on-Trent, he has lived in Spain and China, and is currently based in Tepoztlán, Mexico. His debut collection of short stories, set in Mexico, brings together the fates of foreign correspondents, drifters and retired surfers – and have formerly been published in The Brooklyn Review and El Puro Cuento.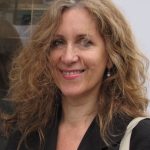 Mikey Cuddihy – an orphan at nine years of age – was educated at AS Neill's famous 'free' school, Summerhill, where classes were optional and the teachers swam naked. She went on to study Fine Art at Chelsea School of Art. Her account of her time at Summerhill,  A Conversation about Happiness (Atlantic Books),  'Swallows and Amazons one day, Lord of the Flies the next', The Telegraph, 'Mikey Cuddihy re-discovers her lost childhood' Vanity Fair, was optioned by Film4.  www.mikeycuddihy.co.uk.
Jonathan Franklin wrote Two Owls at Eton while still at school. It was published by Putnam & Co. Ltd in 1960 when  Jonathan was in his last 'half' (term) at Eton. It was a top-ten bestseller for four weeks. It has been republished (John Blake) and is being adapted for TV. Jonathan is passionate about Brazil where he managed a 55, 000 hectare ranch in the Amazon for 10 years. He lives in Suffolk. www.jonathanfranklin.name
Ben Lyle is the author of the highly acclaimed spy thrillers, The Irregular: A Different Class of Spy, The Red Ribbon and The Year of the Gun (Hodder UK, Mobius US) featuring working class spy, Wiggins. They trade on his deep knowledge of London, his fascination with spies and his love of Sherlock Holmes. A former screenplay executive, he is currently working on the television adaptation of The Irregular with director Saul Dibb (The Salisbury Poisonings, Journey's End) while completing the fourth instalment of the adventures of Wiggins, Spy Hunter. hblyle.com
Aziz Hakimi was born in Herat, Afghanistan, in 1973 and now lives in Malta. He grew up in Iran where his family took refuge after the Soviet Union invaded Afghanistan. In 1989, he returned to Afghanistan, living in Kabul during the civil war. He has worked for the BBC World Service and is a regular contributor to BBC Persia. He is the founder and editor of nebesht.com, the Persian Creative Writing Magazine. His debut novel, Trees Die Upright, set against the previous Taliban insurgency, has been published in Italy (Newton Compton). He is currently completing a collection of short stories, Kabul Blues.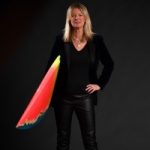 In the summer of '76 Arlene Maltman borrowed a surfboard, dragged it down to the whitewater and taught herself how to surf. She would go on to win the European and British Championships and win a surf scholarship to The University of Santa Barbara. Today she lives in Jersey where she works as the Government Press Officer. Her memoir, Girls Don't Surf, tells the story of how her passion for surfing changed attitudes and shaped her life.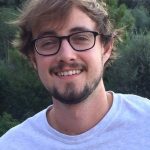 James Moore works in The Department of Education. He has also worked as a script consultant. He has a BA in English Literature from Lincoln College, Oxford and works for the Department of Education. He has recently finished his first novel, inspired by his love of George Orwell.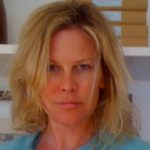 Susan Moore is the author of the Nat Walker middle grade series for kids, Crimson Poison, Emerald Secret, and Indigo Island (Nosy Crow). After many years in California working at Lucasfilm, Susan lives with her husband and daughter and wolf pup, Tigger, in Surrey. She received an MA with distinction in Creative Writing from Kingston University. She is currently working on a novel loosely based on her experiences of San Francisco's 90's tech world. www.susanmooreauthor.com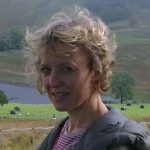 Nell Raven began her writing career as a news journalist in London before moving with her family to Asia. After freelancing for a year for the South China Morning Post in Hong Kong, she spent four years in Pakistan raising her daughter and corresponding for nationals including the Telegraph. She has an MA in Creative Writing from Oxford Brookes University and is completing her debut novel, America's Mistress, a tale of love and revenge set in Islamabad.
Scott Savitt is a former Beijing correspondent for the Los Angeles Times and United Press International. His articles have been published in the Los Angeles Times, Washington Post, Wall Street Journal and New York Times. In 1994 he founded Beijing Scene, China's first independent weekly newspaper. He is the in-house Chinese-English translator for numerous human rights organisations. Crashing the Party, his acclaimed memoir of two decades in China, is published by SoftSkull in the US. 'The picaresque, poignant Crashing the Party, brings us closer to the soul of the country,' LARB www.scottsavitt.com