Agency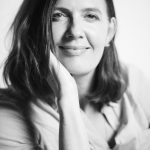 The Writers' Practice was set up in 2012 by Jemima Hunt, a former novelist and journalist, who has lived in New York and Brazil. Her list of clients includes fiction and non-fiction writers, reflecting her wide range of interests. She is interested in commercial and literary fiction. She specialises in memoir and narrative non-fiction and securing film & TV deals for her clients. She works closely with her writers on all aspects of book development. Her aim, in this fast moving digital world, is to give her authors the very best platform from which to develop their careers.
The Writers' Practice is always looking for new talent to add to our list of writers. We read every submission made to us. If you would like us to consider your work for representation then please contact jemima@thewriterspractice.com
Foreign rights are handled by Camilla Ferrier at The Marsh Agency. Film and TV rights are handled by Penni Killick at The Artists Partnership.
How to submit –
For fiction, please send the first three chapters and a very brief synopsis of your novel, (500 words) and a few lines of biography.
For non-fiction, I'd love to see 10 – 15 pages including a pitch: what the book is about, who your readership is, why the book is important. Include at least one chapter of sample text of the narrative, a book outline including chapter summaries and a brief biography
Agency Fees: Industry standard 15 per cent on all UK and Commonwealth print rights; 20 per cent for the rest of the world. Digital, ebook, audible, dramatic rights variable according to publisher and precedent.
Terms & Conditions: The agency is not responsible for projects undertaken by the consultancy, and authors contracted to the agency will be under no obligation to seek any advice from the consultancy. However, work deemed suitable and with the agreement of the author will be passed to the agency for consideration, while there might be occasion for work to be passed from the agency to the consultancy. Again, authors will always be ultimately responsible for their work, and any decisions surrounding it. No contract will be entered into without the prior agreement of the author.